Meaningful discussions between managers and employees build stronger individuals and organizations.
By Winnie Jiang, Claire Harbour and Antoine Tirard
As we began to write this article, in early 2023, multiple record-breaking statistics emerged about the "biggest layoffs ever", affecting hundreds of thousands of workers. Ironically, during the same period, over half a million new jobs were advertised and filled in the US alone. The confusion surrounding these massive numbers has been immense and this has created a tremendous burden for organization both financially and emotionally.
As we examine this current contradictory situation, it becomes apparent that organizations should seize the opportunity to retain employees, rather than subjecting themselves to a cycle of ongoing turnover. Retaining talent and building on their skills and abilities can create an environment of mutual success, resulting in greater value for the organization.
One way to ensure that employees feel valued, motivated and committed, is to enable career conversations with their managers on a regular basis, over and above formal performance reviews. One study from Right Management offers this insight: almost 90% of employees now believe that they are, or should be, responsible for their career development, two thirds of individual performance drivers are tied to career conversations.
In her research on how to make work more fulfilling, Winnie consistently finds that regular, deep, meaningful conversations between employees and their mentors and/or leaders contribute greatly to a rewarding work experience for both parties. Leaders and mentors can use these conversations to ensure better understanding of their employees' core aspirations and thereby help them more effectively plan their career and even life trajectories. They themselves are also able to gain a strong sense of fulfillment from understanding and developing others. How to have deep, meaningful conversations with others is also a key component in her MBA elective course "Psychological Issues of Management".
But what exactly is a career conversation? You would not be alone in your ignorance, as these are seldom, or at best not often enough a part of the mandatory cycle of talent management. As a non-HR executive, you might already find the constant demand for formal evaluations and salary reviews enough of a "distraction", and thus be thinking that "anything more would just be the straw that breaks the camel's back". But you would be wrong. Take another look at the statistics above and perhaps start asking around among your peers. You might be surprised.
Our aim in writing this particular article is to show, via good and less good examples, what a powerful weapon a well-handled career conversation can be, not only in terms of engagement and retention, from the company's point of view, but also with regard to overall development and transformation of the individual. A single conversation can change your entire career trajectory and velocity. But how does this work and how do you create real value from these conversations ?
Jaya's Journey to Finding the Right Boss
Jaya* grew up in Indonesia, with the typical pressures of a traditional and successful family. Her father, a brilliant banker, celebrated and encouraged the youngster's talent for maths, and since Bloomberg TV was often on in the home Jaya's curiosity was lit up. She chose to study chemical engineering in a top school. From her very first summer internship Jaya worked in the pharmaceutical industry, with the hope that she would one day be able to make a transition into finance.
Early years were spent emulating her father's hard-working approach, not only in the office, where she was recognized for her diligent contribution, but also by taking classes in her spare time to pass the Chartered Financial Analyst exams. She was deeply focused on creating the path to her desired career, and every step she took had a purpose. Just delivering beyond expectations was not enough. Jaya eventually decided on using an MBA to effect her desired career pivot, after six years in pharma.
She does not recall in those early years of career ever having had a "career conversation", though she did not perceive that to be a gap, probably because she was so focused on creating her own future. However, on joining Google after her MBA at Oxford, Jaya discovered what it was like to have a boss who cared, and had not just an obligation and process for creating career conversations, but also a genuine interest in helping her to grow and succeed beyond their immediate context. There was a standard expectation for a post-MBA future leader that the next big move would come three years in. Jaya benefitted from extraordinary support in her first role, with her boss meeting her at least monthly to strategize about how to get the most "stretching" projects, to ensure that others could see her and appreciate her talents.  She thrived, building a deep relationship not only with this devoted manager, but also with many others across the organization. This initial three-year period was divided into two roles, and unfortunately it was in the second role that Jaya experienced the flip side of the career conversation coin.
Her new manager was only a little older than her, and was managing a larger team for the first time. This may explain, she says charitably, the lack of support. Despite the obligation of a career conversation every month, apart from showing up, the manager did little to help her grow. The conversations were, at best, tactical, but little more than a shopping list of projects that Jaya needed to do, to succeed within her current remit. Never was there a spontaneous mention of a more visible, bridge-building opportunity, nor a challenge to go further and higher. Jaya began to ask with increasing desperation for help in obtaining more scope. She was already spontaneously taking on extra responsibilities within the team, effectively doing the job of her boss. She connected with opportunities beyond her area, where she could see the scope to create value and novelty, but was pushed firmly back into her box, with the admonishment that these would not be her priority.
Jaya wonders if the main reason that the conversations around career failed because the manager lacked clout to influence others of her value and potential. And without that, he could not see any reason to be giving Jaya the "leg up" she was asking for. So, after multiple attempts and a sinking conclusion that "flying under the radar" was her manager's comfort zone, while it was not hers, she found the relationship becoming more and more strained. And, inevitably, in the face of pushback, she became more pushy herself. The whole thing descended in a spiral of passive-aggressive struggle. She says "I no longer felt safe to perform and grow; and so, the only thing left for me to do was to leave". Significantly, after her own departure more than half of the rest of the team left with a similar conclusion. And of course you will not be surprised to learn that the manager himself left not so long after that.
What can we learn from Jaya's story? Jaya stresses that ensuring a good fit with your manager is more crucial than she had understood, and more due diligence is desirable, as you evolve into a new role. She went to another tech giant from Google. And she is confident that both her own boss and the boss above are vested in her success. Difficult conversations are possible and she has observed many different examples of this playing out around her. Jaya is confident that she will build an increasingly exciting and fulfilling career in this open, committed environment, and plans to "choose" her bosses carefully in the future.
From Black and White to Color: Sven's Story of Career Transformation
Next, we meet Sven, who, at the time of his critical career conversations, was a young, hi-po future leader at Sanofi, with stars in his eyes about getting into general management. A German raised in Paris, Sven had begun his career in management and strategy consultancy, in both the US and France. His first significant role at Sanofi was as a project manager during the integration phase of the Sanofi-Aventis merger. This was an intense period of over a year, in which every member of every relevant team of the newly created entity needed to be not just evaluated but understood, so as to create an optimal new organizational structure. The work was hard, and Sven began to notice that he not only loved delving into individuals' values, behaviors, skills and motivations, but also that he "literally could not get enough of it", continuing interviews and interactions long after the rest of the team had packed up for the evenings. He even remarked that the more hostile and challenging the conditions, the more fun he had. This contrast rang a bell: there was something different in his own interests, passions and drive, compared to his colleagues. He was deriving great satisfaction from observing people and being able to share his views on how their talent could be best used.
Until this period, despite having the regular opportunity to talk with leaders one and two levels above him, and explore his talents and ambitions in a natural, informal context, he had never imagined that he would have a passion for his work. He knew he was "smart and analytical" but did not expect to discover that in working with and for people, he was uncovering a new energy.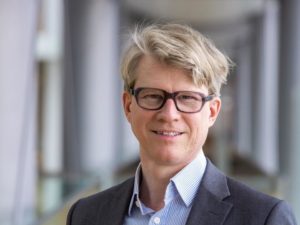 When one of the bosses around him, Claude, first suggested that all indications were that HR would be a great natural progression for Sven, he was shocked and defensive. "What on earth are you talking about? Why would I drop the prestigious path toward general management and go and do HR?". He admits with hindsight that he was "a pretentious young shark and narrow minded". With the benefit of a series of career conversations with Claude and other leaders supporting him, Sven began to open up to a growing, game-changing realization that his next move would be into HR, where he could continue to make things better for the organization.
Sven was encouraged to take a role in Compensation and Benefits for one of the larger business units, and he describes this as the moment of switching from black and white to color! "Suddenly I could look at org charts with not just names and titles, but also salary!". This ideal transition role, in which his trusty analytical and numerical skills would play strongly, and allowed him to catapult on, only two years later, to become the head of HR for Sanofi Africa. Many of his friends and family thought him mad to have taken this route, shaking their heads with skepticism, but Sven thrived in this true HR leadership role, far away from head office scrutiny, where he could play, experiment and make mistakes, hand in hand with a regional leader whom he liked, and who egged him on also. This sandbox was what he needed, to develop his skills and flair, so much so that he was offered a global HR role, with a corner office at headquarters. The naysayers were flabbergasted, and he realized that he had made the right move.
His progress continued in the people function at Sanofi, until a decade or so later, he was headhunted and became the CHRO of Boehringer Ingelheim. The passion for HR remains, and he is constantly pushing the envelope, both in terms of shaking up the organization and creating all kinds of avenues to share his HR knowledge, including a YouTube channel and podcast appearances.
This stellar progression was only possible because of the push that came from those early career conversations. Sven and his boss Claude are still friends and continue to discuss and encourage each other in their careers. This is a continuum of the informality and safety that Claude had created at Sanofi. There was such trust that is was not only "OK" but also encouraged to go and ask for help, advice and a gentle or not so gentle push. Knowing that he could "ask for leaders' time to explore and talk", meant that Sven seized the opportunity and changed his life.
---
Claude – a Great Talent Builder and Sponsor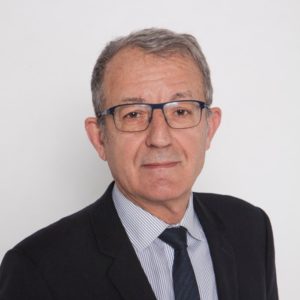 The first thing many people notice about Claude when they meet him is that he is both ethically structured and full of deep convictions and principles. He set up his own "shop" at Sanofi, with a clear moral contract with every one of his employees. He told them explicitly that he would only have them for a short time and would then be pushing them onward. The result was a series of conversations around every single aspect of their careers, "when the moment presented itself", with no taboos, and with a clear expectation that such conversations happen often. It was Claude's greatest satisfaction when his people succeeded, "thanks to the way in which we had worked together".
A key fundamental for Claude was "if you believe in someone, you should give them daily opportunities not only to do their described job well, but also other stretches that take them beyond". And so it was that Claude included Sven in the integration team, and encouraged him to shape his own experience. "Creating an environment of possibility, letting each one suggest whatever they find to be relevant, is key to my way of leading". Allowing career development to emerge naturally, and without any drama encouraged Sven and others under his wing to consider all options, and keep thinking and feeling until coming to the right conclusion.
---
A Tale of Optimism and Possibility: Roxana's Journey of Growth and Development
We now have the optimism-inducing story of Roxana, who grew up in a modest family in Mexico. She chose to study industrial engineering at a top school and enjoyed the applicability of her subject so much that she was always doing summer schools as well as her mandatory courses. One summer, having chosen not to do extra study, she became bored and ended up applying for an internship with the largest Coca Cola Bottling company in Mexico, which happened to be local to her. What happened that summer would have reverberations for years afterward…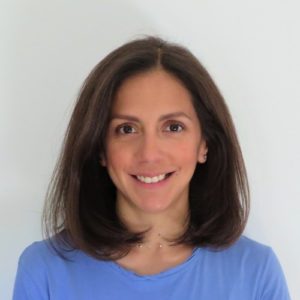 Her eyes were opened to a whole world of warehouses, supply chain and all kinds of workers, as she rode around the country in a Coca Cola truck. "We were even distributing Coke to places where there was no water!". She also found herself curious about the different individuals working at all levels of the company, wondering about their thoughts and dreams, as well as observing their values and behaviors as she did her work. Not surprisingly she was offered a role in the company upon graduation, and found herself working on commercial and revenue management. She developed her connection, empathy and networking skills naturally, as she collected all the information she needed to analyze from a wide range of individuals across the organization. In so doing, she became well-known and liked, for her openness, curiosity and desire to learn from varied sources.
Her boss, the Commercial Director, pushed her into a constant stream of projects and meetings that were technically outside the scope of her job description, and, affected by a more youthful perspective than Sven had been, while she often did not understand why, she enjoyed the exposure. She enjoyed being his "human laboratory", as he poked and probed and pushed her with constant questions about "what she wanted to do next".  What emerged from this was a surprise nevertheless. The company had made a recent acquisition, a small family juice company, and, similarly to Sven, she was given the opportunity to go and assist with the integration. Unlike Sven, this was a project explicitly within HR, and she could not see the sense in it. The boss told her it was a perfect opportunity to go and learn and do something else, while she claimed to have no relevant skills. When her boss pointed out that she was known, respected and liked, and that her genuine interest in people and connections would be of value, she began to see that it could make sense to move.
Roxana gratefully went off to the new role, excited, but felt "completely out of my element". The organizational development part of her work actually lent itself to her technical skills and this helped her avoid feeling imposter syndrome too often, even if it did rear its head now and then. A crucial aspect of her success was not only the nurturing team around her, but also the regular check-ins from her former boss, as she navigated the relative lack of structure inherent to the smaller family business they were bringing in to the Coca Cola systems and processes. That manager had helped her to find her new path by constantly encouraging her to explore and "play", while imposing no limits and egging her on from the sidelines. This was enough to take her further on, to other HR and OD roles in the Coca Cola FEMSA organization, and while some of the roles she took on involved too many layoffs and headcount reductions, she felt inspired to attempt to create the "best layoff playbook" possible, to ensure the humanity involved was kept uppermost.
Roxana has continued in a mix of HR and business roles between Mexico and France, ever since. While she was seeking an escape from "endless headcount reductions", and even played a role in re-designing Coke's vending business as they geared up for the Rio Olympics, her choice to go and do an MBA in Europe opened doors further. She continued to keep the mix between business roles (at L'Oréal) and HR. But in the end her predilection for humans, and developing has prevailed. A return to Coca Cola FEMSA many years later rekindled her relationship with that boss whose career dialog with her was responsible for that crucial change and was still there; of course, they had never really ceased talking. By this stage he was a top executive, but "as modest and human as ever", and is clearly an ongoing role model for Roxana, as she navigates her career.
Indeed, as we explored her career story together, for the purposes of this article, Roxana, who is now global head of Commercial Learning and Development at Danone, was inspired to promise that she was going to go and talk to that old mentor again, to learn more, and to nurture her own mentoring skills. It is never too late to learn more from such a leader.
The Power of Career Conversations: Why Leaders Need to Learn and Talent Should Engage
What do we conclude, from this collection of career discussion stories that we could grade from "non existing" to "could do better" to "outstanding"? What is certain is that many leaders need to do some learning.  We believe that part of the challenge is that many people managers perceive career conversations as a difficult thing to do. They often find these conversations with their employees challenging as they can be emotionally charged and require a delicate approach to ensure that expectations and motivations are properly managed. But it's not that difficult and can be learned. We wish more leaders could see that the year-end review is not the be-all and end-all, and that, in the end, it's about honing your ability and willingness to care about your people and their careers.
And for all of us, as individual talent largely responsible for our career destiny, we need to be conscious of the importance and benefits of career conversations.  Having these conversations with your managers is essential to become more self-aware about your strengths and development needs, to understand your potential and professional development opportunities, as well as to create a plan for future growth. As we learned from Jaya, Sven and Roxana, the key success factor here is how and why we choose our bosses, as well as engaging frequently and with as many people as possible in career conversations. There is still nowhere near enough awareness of the importance of these conversations, and the consequences of this blind spot are expensive and painful.
10 Tips to foster Career Growth Through Open and Trustworthy Conversations
We turn to Sven, who has become an expert, through experience giving and receiving career conversations, and shared his thoughts:
1 – This is not a one-off conversation every 6 or 12 months, but regularly part of catch-up meetings
2 – Ideally the initiative comes from the team member who is asking for feedback and who brings up questions instead of waiting for the manager to bring that topic up
3 – Ideally the team member should have an established career plan so that the topics that she/he wants to discuss with the manager are focused on specific aspects of that plan (e.g. on the job learning, longer term career aspiration, strengths to further leverage on, specific next career opportunities, the enlargement of the experience base, etc.)
4 – The manager should be in an active observation mode between the meetings so that he/she can offer feedback on certain aspects that are important for the career development of the team member
5 – A climate of openness and trust is necessary to make this career conversation successful. The cards must be on the table without any hidden agenda on either side. Otherwise this conversation will be biased and will lose most of its relevance.
6 – Courage and empathy are required, especially on manager's side. The courage part is very often lacking.
7 – Letting the conversation flow can sometimes be very helpful. An overly structured discussion plan makes it more difficult to explore certain new aspects, that were maybe unexpected by both parties.
8 – The manager should understand that investing time into these career conversations is an important part of their management responsibility. Human capital development is a core managerial duty, not an add-on
9 – It is important to differentiate between the role of a sponsor (who actively promotes the career of their protégé) and career counseling, which is much more open
10 – Career conversations should be held in parallel with a couple of trusted individuals, so that all the focus is not on that one manager. A career advisory board can be a very helpful complement.
With all this wisdom now shared, both via the stories, anecdotes and the expertise, what steps are you going to take to ensure that you are having these conversations? They could not only save you a fortune in lost talent, but also maybe even be positive and enjoyable!
* true identity was changed
Listen to Sven's Disrupt Your Career podcast interview on Strategies to Build a Successful Career.