To find out if the benefits on a career truly outweigh the grueling working conditions of the "brain-sucking" industry, we directly asked four professionals to share their stories.
Antoine Tirard and Claire Harbour
As you may recall, earlier this year there was a furore at Goldman Sachs caused by the junior analysts and associates who complained of 100-hour work weeks, and "systematically inhumane" treatment. This event piqued our interest as career experts and made us want to dig deeper into this question: In these sorts of "brain-sucking" careers – in consulting, investment banking and other financial services – that are often seen as the great prize by graduates, do the benefits of the suffering truly outweigh the pain?
We hoped to interview bankers from prominent investment firms to get their unfiltered perspective. But none of our leads, including from our personal networks, agreed to speak to us, explaining that the risk of speaking out, even anonymously, was just too great. This led us on a challenging treasure hunt for those who are working, or have worked in "brain-sucking" sectors – whether they decided to get out, or they are still loving the work there. You will not be surprised to discover that every single subject we talked to ended up asking to be anonymous, to protect both themselves and the institutions for which they work. We hope that you find the stories themselves illuminating, especially in helping to understand what might affect a young professional's choices on entering the world of work. So, is the suffering worth the prize? Let's see what our subjects have to say.
Emilio
Emilio grew up in the Philippines, between languages and cultures, education systems and a broad range of interests. The American liberal arts approach to university education allowed him to keep his options open, and to indulge in learning for learning's sake rather than a focused career goal. He then decided to take a master's degree in Europe, to explore his German roots. After summer internships in development finance in Europe as well as in North and Latin America, it felt natural to take advantage of an offer that came up as he was nearing the end of his studies, and so he began his career at Bloomberg.
Bloomberg afforded the opportunity of varied, internationally focused work. Emilio also enjoyed his large and multilingual, international cohort, the mutual support as well as the involvement of senior managers, who helped the graduates along their way.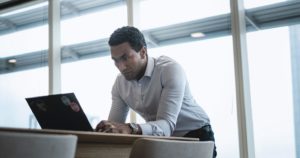 After three years at Bloomberg, Emilio who wanted to live and work in Latin America, applied for a position in a Swiss NGO on the suggestion of a friend already working in Argentina. Despite threats from Bloomberg that this would ruin his career, he took the plane to Buenos Aires. Two years of exhilarating work ensued, only slightly marred by a challenging boss and a stiflingly small number of colleagues locally.
Emilio then applied to MBA programs and was accepted at Harvard. Having imagined that the MBA period would provide space and reflection about what to do next, he actually found himself more reactive than proactive in the campus recruitment process. Like many of his classmates, he ended up with a tempting offer from a top 10 consulting firm. The firm did what it could to quell his doubts, while peer pressure worked its way alongside, and Emilio finally went to work in Berlin in 2017.
Emilio admits that he wanted to "show the world that I can do these sorts of crazy hours" and that the promise of "after two years in consulting, you can get whatever job you want" was particularly seductive.
"Knowing how hard the work is in consulting, I also assumed that I would be learning and be supported a lot". In reality, there was only one week of onboarding, followed by six months in which Emilio had to make things up as he went along, in an atmosphere of guilt "because I was not as competent or experienced as the 'homegrown' consultants". Emilio also admits that he wanted to "show the world that I can do these sorts of crazy hours" and that the promise of "after two years in consulting, you can get whatever job you want" was particularly seductive.
Two critical incidents led Emilio to realize that consulting like this was not long for him. Early on, he had completed some work for a manager, submitted it, in the knowledge that it was not for an urgent presentation the next day, and then "dared" to go home, at 11PM. The next day, it was made clear to him that he did not have the right to make the decision to go home "early" without permission. Also that "there are plenty of other people here who are more willing to prove their hardworking ethics, so if you don't do it, then you will sink". He politely disagreed with the unnecessary pressure and hoped the next project would be different.
The atmosphere was one of constant suffering and relentless complaining. Most of the more junior staff seemed to dislike the pressure. Among themselves there was a confusing mix of solidarity in suffering alongside selfish competition. Emilio saw 70% of his cohort pushed out within less than a year. Yet the "disappearances" were silent and unsignalled in most cases.
He was staffed on one project in India, where the standard working hours were 7AM to 4AM. As he felt his neurons and body shutting down, he realized that he was "literally killing himself for this". Once he was back in Berlin, his impulse to leave subsided; but not for long. He finally broke down in a cold sweat and palpitations on arrival at the theater, with only one minute to spare, having been prevented from leaving, even though that evening was supposed to have been his "untouchable right" to an occasional moment off.
Emilio took a vacation over the Christmas period, promising himself, his friends and his family he would soon leave. Then, once rested, but faced with pandemic and confinement, he decided to build on a good evaluation for the past year and that he would do "one more project". However, with that fatalistic mindset, he created a self-fulfilling prophecy, whereby his lack of commitment led to pressure from the employer's side too: "Fit in or get out!"
Emilio realized that "consulting is great for people who can spin anything positively, but I find that this does not align with my values, and I am not willing or able to always pretend everything is under control when it is not. My desire is for a simpler truth. Learning on-the-job is great if you have someone giving you constructive feedback as you go, but without that it just becomes frightening to make mistakes."
An elegant exit was engineered a few months ago. Emilio is absolutely certain he will never go back to that sort of consulting and has even identified that he would not be happy working in a new organization populated with former consultants of that breed. He is on a quest for work where his contribution is valued, the learning is organic, and that it is seen as normal that he have a life outside work. He is seeking a return to Argentina, and has received some interesting offers along the way, while making the time, for the first time in his life, to make his own decision, to ensure a sustainable and mutually beneficial solution, without being swayed by anybody else's spin.
Ravi
A different story is told by Ravi, who joined a top ten strategy consulting firm directly from Berkeley, where he had been studying Political Science and Economics. The range of focus in his study subject was already an indicator that he was not yet sure exactly how he wanted to specialize, so he welcomed the opportunity to keep his options open. He enjoyed the interviewing process on cam-pus, appreciating the relative safety of receiving an offer to join a top consulting firm in the autumn of 2008 during this crisis period.
On joining the firm, Ravi moved to New York, and embraced the lifestyle of being a young graduate, in a tough, but dynamic and developmental job. He recognized that working hard during the week was a reasonable tradeoff, and enjoyed the camaraderie of his consulting environment, working 10-hour days twice a week with relative predictability, while "pulling late-nighters" the rest of the time, with a degree of inefficiency and waiting around, just like that experienced by Emilio.
The first pivotal moment came up when Ravi had been working more or less non-stop for a project for weeks, traveling most of the time, and with no respite at all.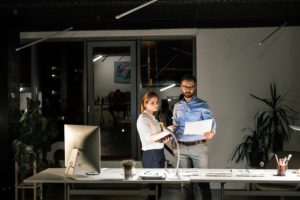 But Ravi somehow found a way to make it all work, possibly because he was younger and more likely to create his whole lifestyle around his work. He accepted that "Saturdays were days for sleeping the whole day to catch up", and often made sure that Monday evenings were his sacred and untouchable "early" evenings. He also enjoyed socializing with his colleagues, going for a drink with them after work on the earlier finishing days, and seeing them as interesting additions to his life. When he was hanging around late at night in the "loop of waiting for edits and comments", he felt comfortable being with his colleagues and did not find it an unpleasant way to spend time. As he says, "it was an all-in package that I was happy to be in".
The work was challenging, interesting, varied, and all that was promised. It also gave Ravi the opportunity to continue to postpone any aspiration he might have had to becoming a specialist. The question came up now and then as to whether he should, but, instinctively, he reacted by treasuring the multiple doors that lay open before him.
The first pivotal moment came up when Ravi had been working more or less non-stop on a project for weeks, traveling most of the time, and with no respite at all. He took time to evaluate just how bad a state he was in, and sounded the alarm bell. He did so forcefully, but calmly, stating clearly that something had to change. And indeed he was heard, meaning that adjustments were made to his project, with an extra head added to the team, and a lightened travel schedule introduced. This not only enabled Ravi to survive and continue to contribute, but also showed him that he could begin to trust his firm, that they would do the right thing, in moments of crisis.
This was about two years into Ravi's time at the firm, when many of his peers were beginning to think about leaving, but Ravi found himself with an opportunity to work in the UK where he had "an awesome time, meeting amazing people and regenerating all my energy". Shortly after this, he was promoted early to the Consultant level, and then sent off on secondment for a further six months. All of this excitement was enough to carry him along and push aside any temptation to leave. What is more, in the role of Consultant, he began to be more in control and started leading teams. Things began to take on a "manageable" aspect at this stage.
With his next promotion, Ravi also underwent some significant personal changes. His boyfriend moved to New York, and as they started living together, he found his partner's timetable – leaving the house at six every morning – rather compelling and tempting. As he began experimenting with being up and working by five, he realized that he was freeing up his evenings, and able to be much more in control. This helped in the challenging next phase.
The few years that ensued included promotions and stretches, as well as the need to impose his own conditions during his paternity leave on adoption of the couple's first child, and managing the transition back to work after a significant time with his PC and phone virtually switched off.
But Ravi's mix of resilience and self-awareness have served him well. He was recently made part-ner, and admits that being the "new boy in the big playground" has been a challenge. However, now he is there, and surviving the shift of challenge, it seems manageable, and there is no great call elsewhere. He does occasionally dwell on "is what I do worthwhile?", but finds a positive answer often and deeply enough to continue.
Would Ravi recommend a career in consulting to a young graduate? He insists that his own career is absolutely "one of zero regrets" and that for a beginner, the idea of "never closing a door" does not lose its attraction over time. It is possible, as he admits, that he will do something else later on. But right now, Ravi's conviction that the brain-sucking was not only worth it, but part of the pack-age, is high and inspiring.
Apple
Like most young Chinese, Apple was influenced by a mix of media featuring superstar Harvard bankers, parental pressure to make "safe" choices, and academic "limitations". She decided to study in a new and untested establishment which would give her two years at university in the UK. She wanted to see the rest of the world for herself, and if the price was to choose Accounting and Finance, then she was happy to pay.
She graduated with top marks from her bachelor's degree, shifting straight on to a master's at LSE. She was moving up in the world, and she felt ready to chase the rare prize of a career in the UK, with a sponsored work permit. As it turned out, that year, the Big 4 firms were suffering from sanctions regarding work visas, and the offers were thin on the ground. But Big 4 was the goal. She had made several applications to each, and her fourth attempt to get into PwC was finally successful. With one condition: the job would not be in London, as she had hoped, but the less competitive Birmingham.
Her contract alluded to "working in Birmingham for elite London clients", and she trusted the large global firm to have given her "the right thing". It was only in September that Apple began to worry: her friends who also had won places at PwC in Birmingham were receiving emails inviting them to onboarding events, and her inbox was empty. Eventually she called HR to discover that she was not in the "normal assurance" cohort at Birmingham, but in "Fulcrum Project". She was confused, but she had her precious work visa and so she counted on things working out for the best.
By October, she and the others in the Fulcrum Project team had begun, and her first project was interesting. The client was in the Cayman Islands, and the team was composed of various leaders, including someone based in Birmingham who turned out to be an outstanding mentor, and supported Apple along the way. The team was amazingly efficient, to the extent that they were able to leave the office every day by 7PM, which was almost unheard of. Her worries seemed unfounded.
And yet, by project number two, the nightmares started. Her next team never met once face to face. The true nature of the cost-cutting, virtual back office approach to the work was revealing itself, and made Apple unhappy. Her team leaders did not answer emails, and she often found herself waiting in the office until after 10PM, hoping for a response that never came. Her team was dysfunctional and inefficient and she was dealing with multiple projects concurrently. During that time, she was working 18-hour days. On one occasion, her manager asked her what she was doing, and she said she was "taking a break (for half an hour)"; his response was that this was unacceptable. Her feelings were hurt and she wondered about this inhumane approach. Was it a race thing? Or gender? Either way, she was shocked.
Her manager asked Apple what she was doing, and she said she was "taking a break – for half an hour". His response was that this was unacceptable.
The following year was mixed, with the quality of the experience strongly tied to the inclination of her teams to collaborate and support. She continued to learn, with plenty of training programs to supplement the on-the-job development. But it was becoming evident to Apple that the Fulcrum project was all about keeping an understaffed workforce to do the donkey work while never meeting the clients, and expecting crazy hours out of them.
The crisis came at the end of the next tax year, when Apple committed the "crime" of taking a couple of days to answer an email from one of the managers on her team. It was not a mail of great urgency or importance, but the manager took the slight personally. She made such a big deal of it that she was able to influence Apple's evaluation negatively. There had been no dialog between the two, no chance for addressing the problem constructively. Just a damning score for the younger woman.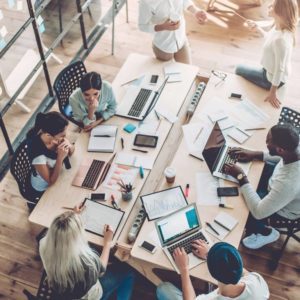 Resignation seemed the only option. The firm would not have pushed her, but Apple knew her health and her wellbeing were so low that there was no turning back. She was probably already suffering from the thyroid cancer that was discovered after she returned to China. She was unwell, anxious and depressed but then, with China in full lockdown and waiting for an operation, she began to see things differently, resolving to be happy, every day.
Once cancer-free, Apple set about looking for a new job. She ended up serendipitously joining a startup in Shanghai, far from her home town. The company is a like a family for Apple. She feels that "the job chose me, not the other way around" and she counts her blessings every day. Her talents are used holistically: not only is she the finance systems expert, but she even created the strapline for the company's brand, and initially took responsibility for all product photography. She is not a number, but a treasured member of a small clan.
As we write, Apple is gearing up the financials for another round of pitches to investors. She is having a lot of fun. There is no clear plan for what comes next, because right now she is in the best place for her. She has even learnt enough on the job to take her CPA exam and she sees a bright future.
Will she go back to a Big 4 firm? "Never!" But she recognizes that the training and learning that come with the golden cage are unparalleled. She recommends that any young person contemplating a career in finance take that path early on and "then jump out, once and for all". Her clarity of thinking on the subject has taken a huge leap since the early days of following the prescribed path blindly.
Jens
Jens had his sights set on the Royal Danish Navy for most of his childhood. But his less-than-perfect eyesight meant he had to fall back on his longstanding plan B, and study engineering at one of the top schools in his home country. Over the several years of study, his initial assumption was that he would become a marine or aeronautical engineer, like the majority of his peers. But luckily for him, he realized this would not be the right path, thanks to a couple of internships along the way.
He had heard about "consulting", and by partway through his second year, he decided that this field was his first choice, despite not really having previously known much about what it was. However, his convictions paid off, as Jens ended up signing a contract with "one of the MBB" consultancies upon graduation, and he entered the hallowed offices in Stockholm in 2013 as a consultant.
"Teamwork is not just an empty theory. People really do help each other, and make sure you are not left alone at night. Tradeoffs are made so the experience is as sustainable as possible."
The early pressures in terms of time and energy were as present for Jens as they were for Emilio and Apple, and he was working consistently 10-12 hours per day, Monday to Friday. However, in his case, there was an environment of support and collaboration that was conspicuous by its absence for some of our other subjects. He explains that he "benefitted from a lot of support from my supervisors, who were barely more senior than me and had time to invest in me". This support, and kindness were of course offset by a highly demanding environment, but Jens did not experience pressure as such. "Teamwork is not just an empty theory. People really do help each other, and make sure you are not left alone at night. Tradeoffs are made so the experience is as sustainable as possible".
Failure was an everyday experience for Jens, but one he learned to embrace, rather than stress over. He alludes to leaving his comfort zone totally behind, and making a balanced trade-off between commitment and perfectionism, as opposed to stepping back and letting things go sometimes. Of course, there were sometimes last minute "sprints" to get projects finished to tight deadlines. He actually enjoyed the rush of adrenaline that these caused, more than he suffered. And overall, he felt from the outset that the occasional discomfort of intense work was more than compensated for by the inherent interest of the job itself, and the compensation package.
After his first four years, Jens considered moving on, as many do at that stage. However, he chose not to quit swiftly, as "the interest of the job jumped significantly". With increasing responsibilities, higher exposure to clients and interesting projects, he found the motivation to build a long-term approach to his career there. The steep salary growth curve did not hinder that thinking, and Jens found that the greater visibility as he grew in seniority was something he delighted in too.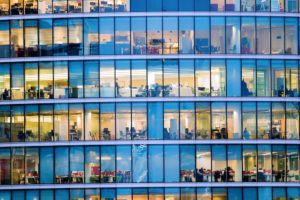 By six years in, he was promoted to a Manager role, and, to add to the intensity, Jens also got married, and had a first baby, meaning that the stakes were rising dramatically. He had a brief period of confusion amid the chaos, but by the time he had sat down to try to evaluate what a career transition at this stage might look like, conditions at work began to feel more manageable. His work life started to feel substantially better, and so he stayed, rising to partnership recently.
When asked why those who leave do so, Jens's opinion is that "it is a combined effect of accumulated fatigue and not really enjoying the job. In my case, I always enjoyed being a consultant, so I stayed". He observes that one key characteristic is resilience, since intelligence alone is merely a commodity at a place like our firm. "You cannot outsmart the others, and be successful just like that". Jens knows that he has always been happy to go the extra mile, to get to the bottom of things, rather than searching for shortcuts. This has been germinal to his success and longevity.
Would he choose the same path again? Absolutely yes, though he might give more consideration to leaving after three to four years, as that was a stage at which it is relatively simple to find attractive and beneficial opportunities. He sees too many consultants leave after a "first bad experience" but recognizes that a large number also seem to stay because they "have their noses to the grindstone" and no longer spot other ways of life. Setting milestones is his recommended way of constantly exploring and evaluating the risks and benefits of staying.
There is another aspect of Jens's thinking that struck us, which is that he points out clear differences in philosophy and environment among the leading strategy houses. He is aware of both "MBB" and investment banking being perceived as holy grails, but points out that often young graduates are not clear about the differences, either between the two industries, or indeed between organizational cultures. "And yet, they are very different choices, with concrete implications". A recent article in the St Gallen Business Review would seem to suggest that Bain & Company manages the energy of its hard-worked consultants adeptly enough that its reputation as a great place to work, as well as a great place to forge a career, is well known. The article alludes to frequent breaks between intense projects, as well as time out to pursue other interests. This sort of equilibrium is one of balancing extremes, but one that suits those resilient enough to seek the contrast. The others might have something to learn from this, whether consulting firms or financial institutions.
Suck it up or stay away
So, how do these stories help us answer the question whether working in a "brain-sucking" firm is worth it? In the end, there probably is no absolutely right conclusion. Just as some choose to embrace the rigor and absolute commitment of a career in the Marines, others will choose the relative ease of "normal" military life, and yet others could not even conceive of working under the constraints of a military structure and discipline at all. Thus, we have no "one size fits all" answers to whether it is worth getting your brain "sucked" at the outset of a career. We prefer, in the end, to point to the need for self-awareness when making the choice, as this should help to avoid too much disappointment and frustration.
We also have a hunch that it might have something to do with age and previous experience. If, like Alexandra and Jens, you go straight into the brain-sucking environment after a first degree, then you have little to compete for your time, and are more likely to be open to a substantial time challenge. If, on the other hand, you do not enter until after an MBA or Master's, perhaps the transition is more brutal, and difficult to digest for many? Regardless, information is available about how demanding these careers are, and if you choose to go to Goldman Sachs, McKinsey or Deloitte, there is a very good chance that you will be working long hours. Carefully weighing the pros and cons and honestly evaluating the fit between your values, capabilities and lifestyle and the demands of a career in banking or consulting should help you make an appropriate choice.
7 good reasons to choose a "brain-sucking" career
1 – You have boundless energy, and a willingness to expend it intensely on this one thing for a few years
2 – You see the value of what you are learning, the quality of development offered, and are not afraid to learn by making mistakes, through stretching constantly
3 – You are prepared to wait a few years for the rewards (apart from a good salary) to come through, and are happy to postpone gratification for that period
4 – You value intellectual challenge and interesting clients above work-life balance
5 – You are happy to be a generalist, at least, at the beginning
6 – You have resilience, and are comfortable with feedback that is not always given subtly
7 – You have the ability to see where your own personal boundaries lie, and to find ways to protect them, or at least, to protect yourself, when these boundaries are crossed
7 good reasons to run in the opposite direction
1 – You are highly independently minded, and do not respond well to frequent feedback
2 – You know you are looking for a work-life balance from the outset of your career
3 – You want to specialize from the beginning, and to have a say in what that specialization looks like
4 – You do not function well on little sleep
5 – You are not confident in your abilities to bring your academic, analytic brain with you every single day
6 – You want to be frequently recognized by your colleagues, and to have a relatively consistent team around you
7 – Your own character is not yet "formed" and you are not sure of exactly who you are: just because you have the brain for it does not mean that you "should" do it