How three professionals who started in life from disadvantaged backgrounds beat the odds to access and sustain top jobs.
Winnie Jiang, Claire Harbour and Antoine Tirard
In our work as leadership advisors and coaches, we are bewildered that so many leaders still perceive diversity as being mainly one of gender and little else. While most organizations globally have focused their diversity, equity and inclusion (DEI) efforts on women, some now also include other factors such as race, ethnicity and to a lesser degree sexual orientation, disability and age. But one aspect of diversity that remains sticky across the world is that of socio-economic background.
A recent HBR article covered the subject and highlighted that moving up the socioeconomic ladder is becoming more difficult. Despite a historic and ongoing fascination with the stories of My Fair Lady or Cinderella and the like, and even given numerous academic works examining the nature of social mobility, few contemporary studies have investigated in a practical or applied way the workplace experience of business professionals coming from a disadvantaged background. Does living in poverty as a child influence the paths through which you enter and progress through your professional career? Do patterns of class bias and barriers exist in the workplace, and if so, how do you overcome them if you are coming from an underprivileged social group? As career management experts, we wanted to answer these questions and find out directly from professionals who have succeeded in moving from working-class roots to white-collar careers. The following three stories offer a range of experiences of aspiration, ambition and assimilation. But they also show us that beating the social odds is not easy at all, and that the pains experienced early on in the battle to climb may never leave those who dare to dream.
Caron
Earliest memories often involve something soothing and beautiful – a trip to the beach, or grandma reading us a story. Caron recalls something rather different: the vision of her mother being punched by her father, through the oval window of their front door. By the age of 5, mother and daughter had fled to Oxford, fearful of being found by a father who had spent several periods in prison for assault. With the tragic and noisy classic of repeated violent partners playing out, Caron's schooling was far from spectacular, and she was shunned by potential friends as being "a bad influence".  She received insidious sexual and emotional abuse from a stepfather, slept in a phone box one night, in fear of her life, and had no point of reference as to what might be "normal". She realized, by high school, that the only way out would be to work hard.
A school visit to Cambridge meant love at first sight. But on expressing her desire to study Law at Cambridge, Caron was met with scorn. Yet she persisted and took the entrance exam, despite her average grades thus far. She scraped the exam, but did not manage the next hurdle, which was a place at her chosen college. She wrote an indignant letter, asking why not, and then got on with working harder than ever for her final school exams, in which she did exceptionally well.
Fortunately, intervention by her school head led to an interview at another college, and the offer of a place to study in Cambridge for the following year. A "gap year" ensued, with some brilliant attempts to join the more glamorous upper-class world. Caron had come across "The Lady Magazine" in the school library, and successfully applied to a classified ad for the role of mother's help to a high-profile arts world couple in London. She was thrilled to live with them in the former home of David Hockney around the corner from Portobello Road and awestruck to be in the company of such glamorous people. Things got even more exciting when they went on a family holiday to a Greek island in the company of David Gilmour of Pink Floyd fame.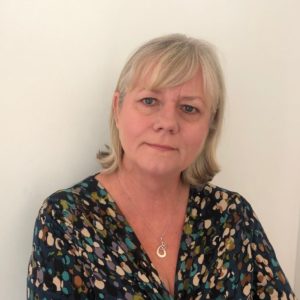 This stimulating baptism by fire gave Caron a comforting preparation for the unknown, as she began her time at Cambridge. But she suffered through most of her first year from the idea that "I am only here because of that phone call". She worked hard to fit in, academically and socially and learnt fast. Her vivacious character and good looks helped her make the most of things, and she could "hold her own in any conversation".  But there was a constant tension between "home" and Cambridge, which saw her regularly rushing back to bake a batch of shepherd's pies for her stepfather, do a shift or two in the local pub, where her new posh accent was noticed, and then dashing back to Cambridge. Initially at least, she felt she did not belong in either world.
Having no money, Caron "hacked" her new life: she saved wages from her pub job to buy the "posh uniform" of corduroy skirt, piecrust blouse and pearls, and got a local seamstress to make her May Ball gowns. She wanted this life and its trappings badly. Her friends were welcoming, and she did not feel she was the victim of any kind of social discrimination, even though she still practiced proper pronunciation in front of a mirror.
Having done a summer job at a law firm in Birmingham, Caron had no hang-ups when it came to looking for graduate roles. She knew that becoming a barrister, with its expensive "pupillage" was not an option. So she applied to all the big City law firms and received offers from every single one. She believes, with hindsight, that this feat was achieved by being not just academic but also curious, and that her working class upbringing and bar work meant she could communicate with a wide range of people on pretty much any subject.
On joining the law firm Slaughter and May, her communication skills came in handy, as she realized that "not only can I walk into a meeting with a bunch of suits, but also I can chat up the guy in the back office and make sure my fax leaves first". At that time, there were no support groups for minorities, but Caron says she would not have gone anyway, adding "At the end of the day, my background was embarrassing". There were codes that she did not yet understand. When people talked about "the markets", she imagined fruit and vegetable stalls, and she delighted in cab rides through streets whose names she knew only from Monopoly boards.
Caron's legal career was a success for decades. She explored various aspects of the law and its practice, and also took functional leadership roles. She got what she aspired to, including a fancy private bank account and a house "with a name, not a number". She certainly assimilated, as proven by the "would never have guessed" reactions that a revelatory piece she wrote last year received. She also admits that "if anybody had asked me about my childhood, and they didn't, I would not have told the truth".
However, at some point, Caron realized that material success did not actually make her any happier. Two years ago, she launched her own independent practice focusing on learning and development and coaching. She helps professionals achieve their full potential and develop the emotional intelligence, confidence and drive to effect sustainable change.
"Having a wider context of life and work helps those I work with negotiate the blind alley in which they sometimes find themselves" says Caron.  Now that her career has taken a deliberate turn towards coaching and advisory for individuals, she may be confronted in a more concrete way with questions around her own truth as well as that of others. She is ready for this.
What advice for those hoping to achieve a similarly impressive reinvention? Hard work, curiosity, creativity and patience. Remain humble in your achievements, be generous in sharing your knowledge and never forget where you started. For Caron, "the current generation is used to having everything at the touch of a screen, and a lot of young people are trying to microwave their careers. Sometimes you just have to do that proofreading at 3AM! It is the only way to see the range of the role, anyhow".
Peter
Growing up with a bipolar father and a peacekeeping mother, Peter's childhood happiness was dictated by the rhythms of his father's disease, about which, of course, nobody talked. One minute he was receiving screams and a violent beating, and another, there would be interesting conversations and modest family holidays. But even on holiday, Peter found it hard to be happy himself. His mother offloaded her worries on him, and this burden was too much for him to bear during his teens. The only way Peter was finding happiness and recognition was at school, where his dream of being a car designer was leading him inexorably along the path towards becoming the first member of his family to attend university.
Fatherly pressure to become a doctor, and not an engineer won the game over, and Peter applied for medicine. But he was suffering from depression during his exams and failed to get the place his father had coveted for him. A chance conversation with a new neighbor got him a place at the local Leeds University to study Genetics: "not at all what I wanted, but it turned out to be quite interesting". However, studying while living at home, with next to no social skills, created a struggle for Peter. "I had no idea how to talk to people who were different and was a little too fond of the Yorkshire expression 'You take me as you find me'". He had always felt an outsider, not least because of having to hide what went on at home. Things eased somewhat in his third year, as he met the woman who is now his wife, and through spending lots of time together, in church and other activities, his problems felt less important. But Peter does also recognize that it was not and never has been a relationship of equals: "I tended to give her the power and do the same with most of my relationships. I try at all costs to avoid the negative consequences of angering people. That runs really deep, even now".
Not having any certainty about what career to choose upon graduating, Peter found himself taking "the IBM test", and scoring high. Without ever having touched a computer before, he joined a four-graduate cohort a few months later and found that working together on problems was a source of happiness and relative ease for him. "The differences were erased: we were all new, and none of us knew anything!" However, ghosts reared their heads in other ways, with imposter syndrome making a regular showing, as well as a feeling of being trapped at work, wishing he were somewhere else. Continuing nevertheless, and climbing through the complex organization, Peter did not see or "get" the unwritten rules, and refused resolutely to "brownnose", even once he did begin to observe that those who "cozied up to their managers" were moving faster than others.
Despite the awkwardness, and a continuing perception on Peter's part that he was not doing very well, he was consistently recognized, and later on in his career began to be invited to participate in World Bank and other development projects in Africa. He also led a large IBM volunteer organization, Innovating for Africa. While his immediate managers never seemed to care that much, and tended to complain that this work was taking him away from his UK responsibilities, one of his African projects was recognized in the 100 IBM Achievements featured in the IBM centenary year celebrations. And then came the offer to take up a permanent role based in Africa. Peter finally turned this down as his wife was not willing to make the move so far from home. At this point, despite his success in this area and in parallel being elected Chair of Council of the Institute of Engineering and Technology, he turned to academic interests, took up a PhD inspired by his development work, and switched to part-time at IBM.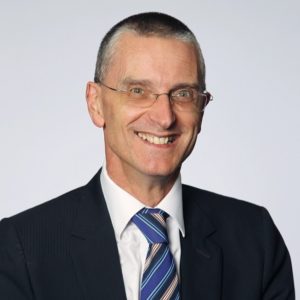 So, a 30-year career at IBM faded into the background, and over the past few years, doctorate in hand, Peter has focused increasingly on helping others to shine. His work as a coach and advisor on careers for clients from students to C-level executives allows him to put the spotlight on others in a way that makes up in some way for the lack of recognition that haunted him for such a large part of his life.
Today, Peter still sees himself as "lacking social skills and self-awareness", though that is not what his clients or his friends see. He wishes companies would be more open to neurodiversity, such as his. Indeed this is something we were already « preaching » about several years ago. Not surprisingly, he was diagnosed as being bipolar like his father, but functions well on his medication. Peter gives the advice to others in the same boat as him to seek out education, training and mentoring as early as possible, to increase employability. "Try new things and be brave. There is a lot out there if you are willing to put yourself forward!"
Joy
Growing up playing with water buffalo and jumping in the mud around rice fields, Joy was blissfully unaware of the existence of Manila, let alone of the fact that she was poor. Her father was a farmer, and mother a bank worker, both unable to afford her much attention at home, since they were busy surviving the fate that they so hoped their daughter would escape. So, when Joy found herself winning prizes at school, she began to see education as the key to her success.
The modest family home contained very few books, but her parents gifted her a tome about purpose and enlightenment, which catalyzed a protracted period of planning and tracking her success. Joy kept spreadsheets with her goals, itemized in multiple categories, and created some incredibly grand ambitions, like setting up a hospital that could treat everyone immediately, and merging all world religions. Her faith kept her motivated, and "the angels were always with me".
On receiving a scholarship to a top university in Manila, Joy realized just how poor she was. The first manifestation of this chasm was her village school English compared to the fluency of her more cosmopolitan classmates. And the invitations to Starbucks for breaks meant she needed to feign not being hungry or thirsty. There were many conversations about leisurely weekends, filled with trips to beach homes in fancy cars, and sports played. Her incomprehension is best expressed by her exclamation: "I thought squash was a f…ing vegetable!".
As she began to mix with a few other scholarship kids, Joy's confidence grew, and then exploded into action when she went on exchange to Hong Kong, where the group was more international, and her exoticism was less perceived to be about class or money. As her self-belief prospered, it rekindled her ability to dream.
However, on return to the Philippines, Joy was reminded of how tiring it was to be an unsophisticated outsider, from needing to observe at a dinner which spoon to use first, or how to drink soup quietly, or even how to apply makeup. She was constantly challenged, and it eroded her self-worth considerably. She even considered going to etiquette school.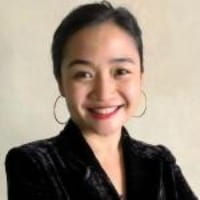 On campus, she was interviewed and selected by Nestlé to join their management trainee program. On joining the multinational she continued working a second part-time job to ensure she could support her extended family. While her work-mates were going out after office hours, she would look on with envy but remind herself constantly of the importance of her mission in life. Most of her colleagues were as worldly as her schoolmates, and she persisted in seeking out those few "kids like me. I still had a poverty mindset". However, in her second company, Mondelez, she finally broke free, and settled in just like all the other high-potentials in her batch.
Joy had joined the elite and enjoyed playing her new role, but still did not break the cycle of needing more revenue. She had become involved in Multi-level Marketing (MLM), and grew a huge organization around her, so much that her MLM income exceeded her salary. This spurred her to take her chance, in the hope of buying a new house for her parents. She left the comfort of her corporate role, and went full in to the MLM business. But her immaturity got the better of her, as did her naïveté, and she ended up saddled with debts and social stigma. "It was like the breakup of a marriage; I lost my appetite and was constantly in fear". Learning to box inspired her to use sport to build back her courage, and her life is now focused on exercise and self-care as well as the rest.
She returned to the corporate life, with a new attitude of "when the shit hits the fan, I have myself, my body, my health, and I can use my strength to face anything". Her values shifted, and she gave herself permission to invest in herself: travel, exercise, new hobbies, acting classes. All of this, having grown up with "only buy what you need", but finally she believed it was OK to invest.
Echoing Peter, Caron and many of our own clients from similar backgrounds, Joy mentions that there was never any special program or affinity group offered by the organizations she worked in "for kids like me". But, like the others, she is not sure she would have wanted to be singled out anyway. She has changed the way she dresses, but never got used to makeup. "I use fashion to enhance who I already am, instead of trying to squeeze myself into society".
Currently an MBA student on full scholarship at INSEAD, the imposter syndrome still emerges now and then. Joy knows she is "below the bell curve" but is able to see the relativity in all she experiences. When she hears other students complaining, she laughs wryly, thinking "if only you could see that what you have here is better than anything I have known before".
We interviewed her while she was having lunch at the canteen, and she had even found a way to hack the system and buys as much food as possible at midday, so as to optimize her time and resources. Joy knows that she has "arrived", even though she does not yet know exactly what her next destination will be. Of course, she has a side hustle, and offers coaching and consulting at the same time as doing an MBA course that most find grueling. She is clear that her journey was one that only she could undertake, and believes that this will be the case for anybody in her sort of situation.
Finally, Joy is feeling valued, and genuinely helped, by the school, by classmates, by the fact that there is a sense that she is "in a psychologically safe space, free to be myself and experiment with different sides of myself". It is another growth phase, but she is feeling increasingly free and joyful, even though she still does not know how to play squash!
Boosting social mobility
Before we reach our conclusions, we wish to underline how inspiring it has been to learn about these people, and have found their stories so moving. We trust the accounts will have the same sort of effect on you. While social disadvantage is not necessarily as visible as a difference of skin color or religious practices, gender or handicap, it is just as enormous of a hurdle to clamber over, and there does seem to be less assistance offered in that upward path. So, perhaps we can all be a little more observant of how all those around us might be struggling to fit in, make an effort to open our arms, and encourage future generations to become even more mindful in a similar way.
There are some overwhelmingly red threads in these stories, of which, clearly, the most prominent is that of education being the way out. The Utopians lurking in our souls would of course be delighted if education and other learning resources were more evenly distributed across nations and borders, such that the gaps to bridge might be less enormous.
We also learn, with some consternation, that most of the socially disadvantaged are not singled out for help along the way, and that companies have not been doing all that much to support them. According to Upreach, a UK nonprofit organization, a student from a disadvantaged background who gains a first class degree from a top university is less likely to secure an elite job than a more privileged student with a 2:2.  There is hope in that an increasing number of organizations are creating special inclusion schemes for this group, including entry at an earlier stage, with integrated education paths, thus mitigating to some extent the stigma of attending institutions for which the self-confidence is not ready. However, this approach does not solve the thorny issue of  how willing the socially disadvantaged are to be designated as a visible minority anyway. Our subjects certainly were not at all so. Still, we believe there might be subtle ways for organizations to identify this group and, without making it visible, provide focused support and development such as mentoring, coaching, or training on how to network and navigate office politics.
Another key factor that emerged from these stories is that confidence as an antidote to fear of failure plays a massive role. This is also the key finding of some research that Winnie is currently carrying out in underprivileged female company founders in China (paper to follow!), whose success depends largely on whether they are able to constructively regulate their negative emotions, especially fear of failure and self-doubt. In our subjects who were born with confidence, or developed more along the way, there is a greater ease, and far less hanging back, wondering if it is going to be "OK" to make a big ask. What if school curricula from the very earliest years were to focus more on building confidence for each individual, celebrating exactly who she or he is? We believe that, by the age of 14, every pupil should be able to tell his or her story with pride, regardless of origins, and to build on the facets of that story that make him or her a unique and powerful individual. We are encouraged to dream about what might happen if universities went sincerely out to non-traditional areas to recruit outstanding students who might not otherwise apply. What if higher education establishments took career development even more seriously? And instead of acting as conduits to jobs, and purveyors of perfected resumé templates, they were the connection point of hundreds and thousands of brilliant human individuals with work opportunities that suited their needs and true selves? There is a long way to go until this sort of thing will be commonplace or standard, but if we don't dream, then who are we?
More pragmatically and immediately, we should be aspiring to facilitate awareness and understanding of the business world for the underprivileged. The French association 'Nos quartiers ont des talents' creates that bridge between young people and companies, through mentoring programs, and sponsorships, and the profound belief that "without ambition, there is no talent". We agree.
Five Actions to Take Right Now if You are a Business Leader
1 – Become a mentor of less socially advantaged youth, whether through your organization or locally
2 – Break the bounds of traditional recruitment and look to a broader talent pool in your own recruitments and challenge entrenched recruitment models organization-wide
3 – Go out to local high schools to expose the opportunity of working in your organization and its nice, inclusive approach
4 – Get to know your team members at a deeper level, including their personal stories
5 – Create formal and/or informal DEI-focused mentoring initiatives in your part of the organization. Ensure participation from all minority groups, and encourage listening and learning in both mentors and mentees.
Bernice Maldonado: First Gen Talent Advocate & Researcher
Not surprisingly, many of those who have moved into and up the corporate ladder through pulling themselves up by their own bootstraps end up working in roles that aspire to help others. We saw this in our own subjects, and we found a particularly interesting case in Bernice Maldonado, who grew up in a tough area of Southern California, with a single, illiterate mother.
"I didn't feel I was good enough to be taken seriously. Female. Person of color. Youngest child. Big family. Small income. The odds weren't in my favor" shares Bernice in her personal website.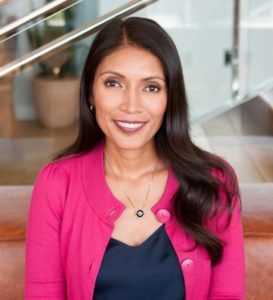 As a youngster, Bernice constantly found ways to get her non-English-speaking mother jobs, and used this experience to inspire her future business. "Lacking career guidance, mentors, role models, and a safety net, my transition into higher education and the professional world was clunky at best. I'm grateful for my early experience because it gave me a competitive advantage, a desire for continuous learning, and inspired me to achieve more than I ever thought possible."
Now she runs a consulting organization that provides solutions to maximize the potential of underrepresented high-potential talent and create more inclusive and engaged workplaces.
How can organizations support "First-Generation Professionals"?
Bernice Maldonado is leading FirstGen Talent, a study on First-Generation Professionals (FGP), or white-collar professionals who come from working-class backgrounds. In 2019, her team completed the first round of research, focusing on understanding the experience of FGPs in the workplace. Their study revealed four key findings:
1 – Structured company programs can be beneficial for First-Generation Professionals
From work-study arrangements in college to professional development training and mentor-matching, structured programs were cited as important career stepping stones for many FGPs in our study.
2 – Training in communication and social skills could help even the playing field
Skills such as networking, conflict management, and navigating office politics consistently emerged as ones that FGPs wish they had developed earlier in their career.
3 – First-Generation professionals may feel less included at work
FGPs were more likely to report experiencing discrimination and unfair treatment at work than non-FGPs. They also reported feeling less valued and were less likely to have social support in the workplace.
4 – Upbringing may influence work experience
When reflecting on what they learned during childhood, FGPs were more likely to have gained confidence and perseverance, but less likely to have had access to technical or job-related skills
Source: https://bernicemaldonado.com